LEADING MSPS understand the value of DOCUMENTATION.
Successful MSPs understand the value that proper documentation brings to your practice. Now, it's time to take it to the next level.
Where the RMM stops, Roar begins.
Liongard's Roar platform automatically remotes into systems to document configurations, and derives actionable alerts so your team doesn't have to. With automated and up-to-date documentation, you can strengthen the processes that grow your MSP. Spend less time on manual tasks, and more time providing value to your customers.
Connectwise & Autotask Integration


Roar's Actionable Alerting lands in ConnectWise Manage and the Autotask queues.
BRIGHTGAUGE INTEGRATION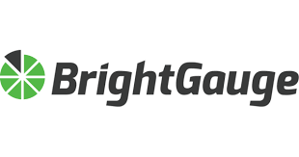 With Liongard Roar + BrightGauge, keep track of configurations and important metrics in just a few clicks. With dashboards and reports, you'll see what's happening in real-time and keep your team aligned on the important tools in your stack.
Visit us on BrightGauge.